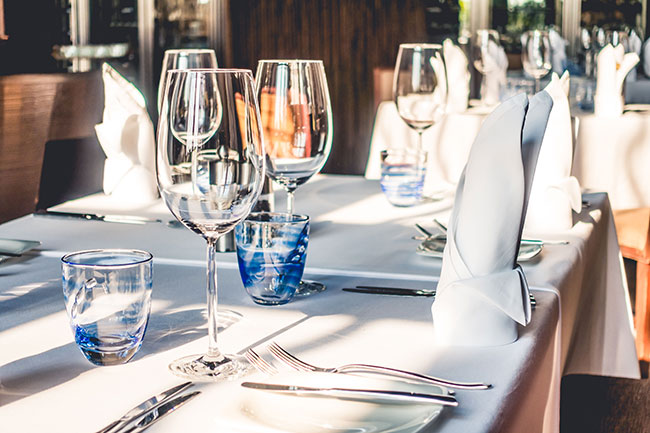 In your restaurant, the dining experience says it all.
Customers judge a restaurant highly on how well they feel they were treated. The atmosphere, customer service, and quality of linens are some of the requirements customers take into consideration when deciding whether or not they will be returning to your restaurant.
Providing your customers with high-quality restaurant linens is important. Patrons prefer perfectly laundered tablecloths and napkins that are made of excellent grade material. It is vital to ensure your linens are clean. Customers might negatively review a restaurant simply because they were given napkins with signs of a stain or dirt. The best way to prevent this is by investing in a quality linen service.
Using a restaurant linen service relieves stress and saves your business money, an improvement over having an in-house restaurant laundry. Leaving the restaurant linens to the professionals will allow your employees more time to cater to customer and restaurant needs. In addition, by renting out linens, you have a clean, consistent, fresh supply of restaurant linen. It's more affordable to rent out restaurant linens from a quality restaurant linen provider than to constantly purchase linens or launder them in-house. You will not have to spend money on hiring extra staff, paying for extra work hours, or purchasing laundering machinery.
Call Dempsey Uniform & Linen Supply at <a href="tel:18003788060″>1-800-378-8060</a>, for a quote on high quality restaurant linen service in your area. Our representatives will be able to provide you with an estimate on our service, as well as answer any and all of your questions.