Continued Growth Creates New Jobs
At Dempsey Uniform & Linen Supply, our success continues to generate good jobs and promising career opportunities throughout our coverage area. We proudly provide excellent compensation, comprehensive benefits, stable employment, and options for professional growth. Our commitment to our employees is crystal clear: we treat you like family.
CAREER OPPORTUNITIES
What would you like to do?
Route Service Representative
Creating a family-friendly schedule that allows you to work the first shift on just four weekdays is our way of helping you achieve a healthy work-life balance. Plus, we encourage you to enjoy time off on major holidays and weekends. As a traveling ambassador, you will be required to promptly and accurately deliver merchandise to our valued customers. Your upbeat, helpful attitude will help those customers feel respected and appreciated. Acting as onsite account managers, Dempsey Route Service team members are responsible for creating high quality customer experiences and handling a comprehensive range of issues from invoicing questions to inventory management.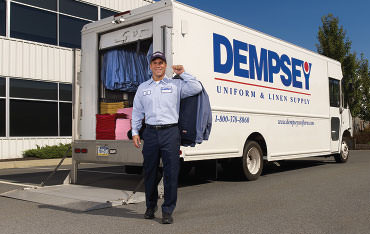 Dempsey's continuing success depends on keeping our promise to our customers, the promise of reliable delivery and high quality products. Production team members, working together in various roles, efficiently and effectively ensure that the needs of our customers are met. A wide variety of opportunities are available and each position includes a family-friendly schedule: working day shifts on weekdays. Working in a team environment, our production staff takes pride in the quality of their work.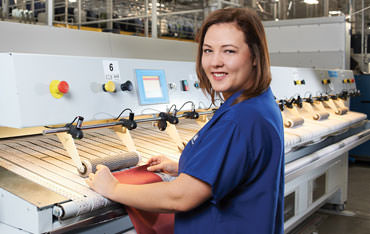 Our outside, business-to-business Sales team is comprised of people who love meeting new prospects, enjoy the thrill of the hunt, and appreciate that, at Dempsey, success translates into financial rewards. With geographically protected territories, your hard work will pay off for you. Be prepared to generate leads, cold call, and work hard to sign new Dempsey customers. As any seasoned sales professional will tell you, paperwork can slow you down and limit your earning power. At Dempsey, our system is designed to support your success. Our internal admin team handles the day-to-day paperwork, CRM contacts, billing, collections, and account management. All you have to do is SELL!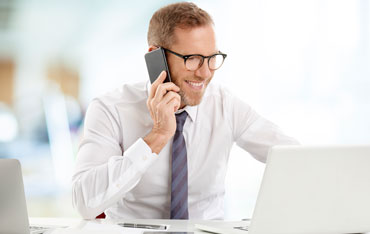 Why People Choose Dempsey