RENTAL SERVICES FOR UNIFORMS, LINENS & FLOOR MATS
Enjoy low weekly costs, pick-up, cleaning and complete deliveries.
Our Product Line helps build your brand.
THE DEMPSEY DIFFERENCE:
Three reasons why top companies choose us…
We'll treat you like one of the family.
We're the faces behind the Dempsey name. We'll treat you with integrity – from keeping the promise of product quality to honoring our pricing to the penny.

Dempsey Uniform & Linen Supply is a local, independent company offering uniform services, restaurant linen services, towel services, medical linen services, and facility services. Join the Dempsey family of customers and experience The Dempsey Difference.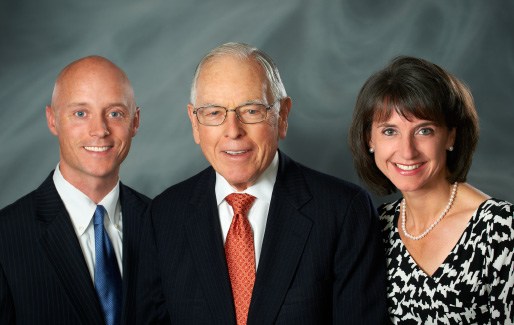 Our Technology = Seamless Service.
Dempsey's proprietary systems include RFID uniform tracking, electronic linen tracking, high-tech laundering formulas, and online access to valuable account information.

Our innovative use of technology solves common service problems and controls your program's cost. This combination makes Dempsey your best choice among companies supplying uniform rentals, restaurant linens, towel rentals and healthcare linens.
Our excellent reputation is earned.
Net Promoter Score is the world's foremost method for measuring customer satisfaction. Each year, we use this tool to ask our customers, "Would you recommend Dempsey to a friend or colleague?". The overwhelming response? A resounding "Yes". Over the years, Dempsey customers have come to depend on our quality products, high-tech systems, and commitment to providing superior service. All that hard work has earned us a reputation for excellence.
"I'm extremely happy with Dempsey. I've had other companies from other businesses I've worked for, and Dempsey is the best, by far!"
World Resources Company
Pottsville, PA
Businesses like these trust us to help them look good!

In our Service Area,
we've got you covered.
We service the majority of the Northeast and Mid-Atlantic with the convenience of on-time, complete deliveries. We provide uniform rental services, restaurant linen supply, and commercial laundry services in Pennsylvania, New Jersey, New York, Maryland, Virginia, and Washington, DC. Find your delivery area now.
Our Advanced Systems give you a competitive advantage.
Dempsey Uniform is a highly respected industry leader.