WE ARE COMMITTED TO CREATING A SUSTAINABLE FUTURE
through environmental stewardship and resource conservation.
Our Environmental Impact Statement
Our goal is to reduce the direct and indirect impact of our company through leadership by example, reuse of textiles, and conservation of resources. In setting and achieving these goals, Dempsey has emerged as a leader in both the textile rental industry and our local community. Download our Environmental Impact Brochure below.
ENVIRONMENTAL STEWARDSHIP:
Three ways we reduce our impact on the environment…
Dempsey was the First U.S. Company Certified TRSA Clean Green®
In February 2012, the Textile Rental Services Association (TRSA) designated Dempsey Uniform & Linen Supply as the first company in the United States to achieve certification in the TRSA Clean Green® Certification Program. Clean Green® Certification recognizes companies that demonstrate responsible leadership in sustainability and conservation to protect the environment. Key criteria of the program are aligned with ASTM International Standard D7841-13, Sustainable Laundry Best Management Practices. The program acknowledges a textile service company's continuing commitment to improving efficiencies in water and energy conservation and adoption of best management practices for reusing, reclaiming and recycling resources.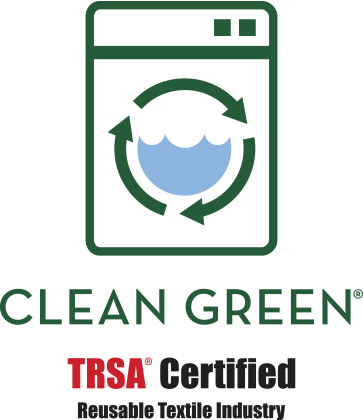 Textile Reuse Reduces Solid Waste.
Dempsey's Efficient Laundering Conserves Natural Resources
Our laundering process leads the commercial laundry industry in conservation methods and technology. Dempsey's industrial laundry process, which includes equipment like the PowerDry II and the PowerTrans, is much better for the environment than washing and drying items in smaller loads at home, or at an unregulated business site where untreated wastewater is discharged through the local sanitary sewer system. A very specific study looked at the home laundering of uniforms. Home laundering of uniforms uses 2.8x more water and 2x more energy than industrial laundering. (IL 12/91) If 50% of the 22 million uniform wearers in the U.S. had their uniforms laundered commercially (it's now 33%), almost 100 million gallons of water would be saved each week. Over a year, almost 5 billion gallons would be saved.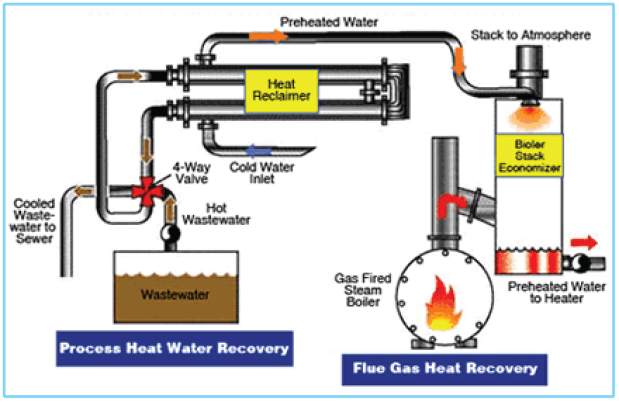 Dempsey Uniform is a highly respected industry leader.