THE BEST COMPANIES CHOOSE THE BEST VENDORS
Rely on Dempsey and get ready to shine.
Three reasons why top companies choose us…
MEET THE DEMPSEY FAMILY
Generations of Family Ownership…
As the President of Dempsey Uniform & Linen Supply, PJ establishes the company's strategic vision, and drives operational excellence in our facilities and in the field. His strong focus on employee satisfaction and retention has created a team of dedicated associates who are equally driven to satisfy and retain our customers. Prior to assuming his leadership role, PJ had trained extensively in all areas of the operation, and had personally opened two of our facilities.

PJ serves on the Board of Directors of the Textile Rental Services Association (TRSA) and on the Supplier Relations Committee of the CSC Network, the association of independent laundries. He earned his B.S. from Lehigh University and an M.B.A. from Vanderbilt University. PJ and his wife Kristen are the parents of four young boys.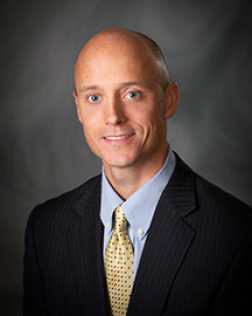 As the Vice President of Dempsey, Kristin heads up strategic planning and manages implementation of the company's sales and marketing efforts. She has trained in all areas of Dempsey's operation, including spending a year in route service, and serving as the General Manager of our Sunbury, PA facility.

In addition to serving on the uniform industry's National Board, she is active on various marketing committees. Kristin earned her B.S. in Engineering from Princeton University. She and her husband Tom are the parents of two young girls.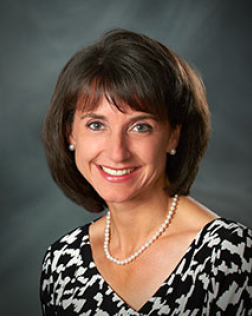 Pat is the Co-Founder of Dempsey and currently serves as the Chairman of the Board. In 1959, Pat and his brother, Dick Dempsey, started out with just five employees in Dunmore, PA. In the decades to follow, their company would evolve into a proving ground for a variety of innovations in laundry technology. Pat's unwavering dedication has positioned Dempsey as the industry leader in product quality.

The recipient of the textile rental industry's highest honor, the "TRSA Lifetime Achievement Award", Pat holds a B.S. in engineering from Lehigh University. He and Karen, his wife for more than 50 years of marriage, are the parents of six and grandparents of fourteen, all of whom join them for dinner every Sunday night.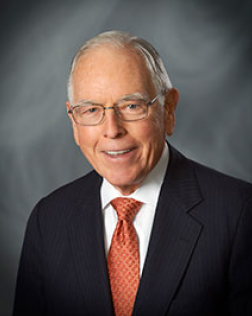 Your confidence in us is well placed.
Continuing a legacy of service
Founded in 1959 by brothers Patrick and Richard Dempsey, Dempsey Uniform & Linen Supply was a logical outgrowth of their father's towel and coverall supply business, established thirty-six years earlier. Today, Patrick's son, PJ, and his daughter, Kristin, lead the company.
Dempsey Uniform is a highly respected industry leader.