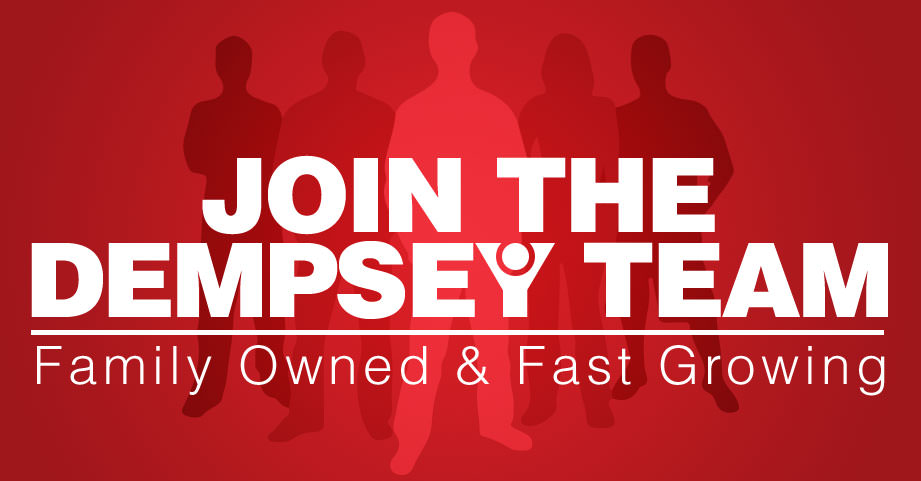 Are you looking to start a career? Maybe you're looking to change your current career path? The commercial linen and uniform industry could be for you!
When you were little, you probably didn't dream about someday working in the commercial linen and uniform industry, but you definitely should have. Check out some of the best benefits a career in this industry has to offer:
1. Quality Training
Companies like Dempsey believe in the potential of each member of their workforce. That is why everyone gets equal opportunities for training to help them improve and reach their best potential. With the latest cutting-edge technology, highly skilled supervisors, and expert experience in the industry, Dempsey offers some of the best, most comprehensive hands-on training for anyone who wants a lengthy career in the commercial linen industry.
2. Family Environment
Established family businesses, like Dempsey, have a not-so-secret formula to success: they treat everyone like a member of their family. Dempsey provides you with a working environment that values you – your potential, your contribution, your person – as a close family member and a valuable partner for success.
3. Exciting and Fast-Paced Work
A commercial laundry company like Dempsey isn't your neighborhood laundromat. The work is fast-paced and rigorous, and the requirements for excellence and customer satisfaction are thorough. And if you're lucky, you get to work with some of the most popular and most well-respected companies in the area as your clients. Working to achieve Dempsey's standards of perfection, you'll never have a dull day!
4. Potential for Career Growth
A commercial linen and uniform company as big and as established as Dempsey has a wide array of designations and departments, and they work seamlessly and efficiently to deliver the best results for their loyal customers. Each member of the team is valued for their contribution to the overall productivity of the company and will gain valuable skills training that will help them become experts at their job and provide room to grow and career advancement.
5. Community Involvement
The majority of commercial linen and uniform companies like Dempsey are family-run and have stayed in the location where they first opened. Most companies also started as small, neighborhood laundry shops before growing into large-scale facilities, transitions that have been witnessed by the community itself. So, it's not surprising that line and uniform companies like Dempsey are deeply involved in the affairs of their communities. Working with a company like this will allow you to expand your connections.
Have we convinced you to work for Dempsey yet? Check out our career opportunities today!