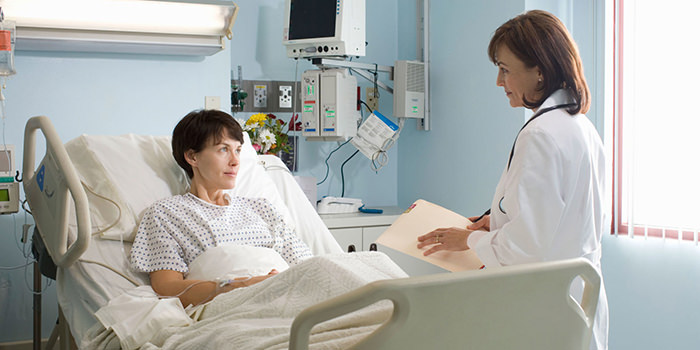 In the healthcare industry, patients are always the first priority: their safety and comfort is a main concern to service providers.
Patients are typically vulnerable and scared when they're being treated in a medical facility. They are uncertain of what lies ahead of them and the next actions that will need to take place. To make sure patients feel the most comfortable, it is imperative they have freshly laundered bed linens, as well as patient gowns. No one wants to sleep in a bed that has dirty or stained sheets, or be made to wear a gown that has a lingering odor from the previous user.
Making sure the patient experiences the quality they deserve is made easy with Dempsey's high quality medical linen services. This way, your business will never have to worry if there's clean linen on hand for patients. As part of the service, you will be provided with clean linen and have the dirty linen laundered on a scheduled basis, ensuring there's always fresh linen available.
Medical linen services are a necessity for any healthcare business not only because it ensures clean linen at all times and improves patient comfort, but also because it saves time and money. A medical linen service can save your business time and money by allowing you to spend more time focusing on your actual business. Without a medical linen service, there would need to be designated employees to manage the inventory and laundry of the linen.
At Dempsey Uniform & Linen Supply, we offer medical linen services as well as restaurant linen, uniform rentals, and towel services. Contact us at <a href="tel:18003788060″>1-800-378-8060</a> to speak to a representative or request a free quote!