Where does my laundry go? How clean is the laundry facility? Will my uniforms and linens be hygienically cleaned?
Customers have asked the Dempsey family these questions for more than 75 years. The easiest way to allay these concerns for our customers is with third party laundry certification. Dempsey Uniform & Linen Supply is one of the earliest adopters of Laundry Certification programs. We were the first plant in the United States certified as Clean Green, and we've since earned our Hygienically Clean certification.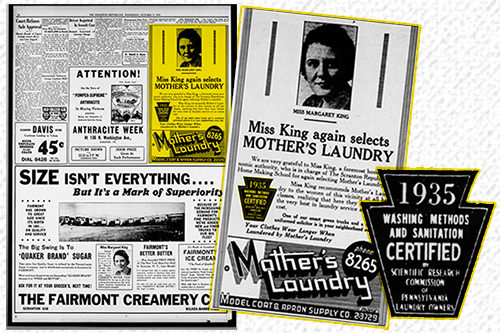 As the current operators, PJ and Kristin Dempsey are well aware that certifications have been a focus of the family for many years. Their father, Patrick J. Dempsey, uncovered newspaper advertisements from 1935 in which his father's laundry companies, Mother's Laundry and Model Coat & Apron Supply, received laundry sanitation certification in… 1935!
Check out the ad with the keystone symbol for "Certified Washing Methods and Sanitation" as awarded by the Scientific Research Commission. Like our forefathers (literally), Dempsey Uniform & Linen Supply is proud to display its "Hygienically Clean Certification" awarded by the Textile Rental Services Association.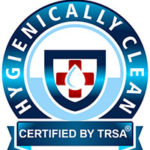 Learn more about the criteria for certifications:
• Hygienically Clean Food Service
• Hygienically Clean Healthcare