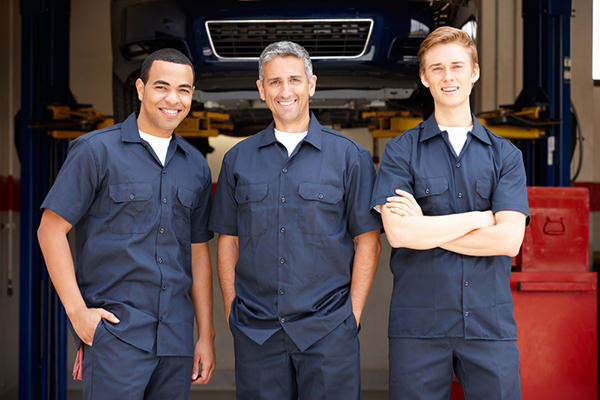 Work uniforms are a worthy investment. They are a great marketing tool, they're functional, and they make your business look great to your customers. With this much value attached, it is no surprise many businesses rely on professional uniform laundry service providers to keep these garments looking fresh and clean. Unfortunately, many things can ruin your spotless clothes in the duration of a work shift.
Tips for Keeping Uniforms Clean Throughout a Shift
Here are quick and easy tips for staying neat:
Keep an emergency stain removal kit handy. Time is of the essence when it comes to most stains on cloth. The longer these stains sit on your uniforms, the higher the chances they'll cling to the fibers of the fabric, making them impossible to remove. Avoid this by keeping a handy stain removal kit in the workplace.
Provide protective clothing if applicable. Workers in some jobs are exposed to more filth and stains than others. For these jobs – such as waiting tables and bartending, a nice, sturdy apron is a must. The good news is these aprons can act both as a protective barrier for your work garments and as a prime opportunity for branding and marketing.
Provide stain removal fluid at work. Most stains require a prompt response. Plus, it is improper to be walking around with ugly, visible stains in the presence of customers and guests. Keep a stain remover and a few clean cloths on hand.
Always keep an extra set of uniforms on hand. The most foolproof way to stay clean at work is to keep an extra set of uniforms handy! Almost anything can stain your uniforms: coffee, your own hygiene products, and even your own hands. It's best to keep an extra shirt or a pair of pants with you at all times, just in case something ruins your uniform.
Impossible Stains?
Your domestic washing standards and processes often are no match for stains. Why bother with the extra effort of having to maintain these uniforms when you can have someone take care of it for you?
Forget the hassle and work with a reliable uniform laundry service provider so you'll always have clean, fresh uniforms at the ready. Work with Dempsey! No stain is too tough for our TRSA-certified, Hygienically Clean laundry process that ensures every delivery brings you unmatched quality uniforms that will wow your customers.
Look sharp and neat with the help of Dempsey Uniform & Linen Supply. Call 1-877-336-7743 to get started!