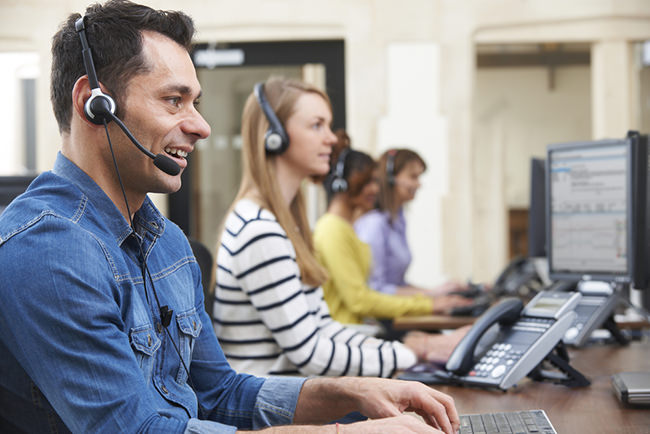 One of two possible experiences may be fairly common for your business:
You and your employees are constantly busy and multi-tasking, yet your productivity is decreasing.
You've hired extra hands to solve the above problem, but they are often caught twiddling their thumbs because there's not that much work for them to actually do and your business bank account is suffering from paying these employees.
That's where outsourcing comes in. By outsourcing certain tasks to independent contractors or other businesses with the expertise, your business can save money while you and your employees can focus on the most important tasks at hand.
Outsourcing isn't just for one type of business. Instead, these services can benefit almost all businesses, including hotels, restaurants, medical practices, and more.
Here are some of the most common business outsourcing solutions:
1. Accounting and Finance
Money is at the core of all businesses. Therefore, accounting services are important to prioritize: make sure the job is done right while not spending copious amounts of money training and hiring staff to handle your company's finances. Accounting companies have the expertise to help you with:
• Reporting Accounts Payable and Receivable
• Financial Budgeting and Analysis
• Invoice Processing and Billing
2. Administrative Task Support
Just as finances keep your business alive, administration, customer support, and human resources are essential in keeping track of the data coming into the business and making sure the business is running efficiently. Think of a receptionist or office manager. If your business doesn't necessarily need someone running these tasks full time, an outsourced assistant can help you with:
• Handling Emails, Phone Calls, and Website Chat Boxes
• Entering, Processing, and Maintaining Data
• Managing Payroll
3. Marketing
Gaining and maintaining customers isn't as simple as providing a great service. Marketing is essential to reach potential customers and keep your business on your current customers' radar. Today, the world is moving more and more online, so you need to maintain your presence there! A marketing company can help you with:
• Blogging
• Email Marketing
• Online Advertising
• Social Media
• Website Design
4. Linen, Uniform Rentals, and Laundry Services
Whether you run a restaurant, automotive shop, medical practice or any other business that utilizes linens, uniforms, or towels, you can benefit from outsourcing them to a reputable uniform and linen supply company. A quality commercial linen rental and laundry can help you with:
• Supplying Linens, Uniforms, Towels and More
• Picking Up and Dropping Off Supplies
• Laundering and Maintaining Materials
Some companies even offer mat and mop services and facility services so you can haveentrance mats and mops supplied and laundered, and so your business is always stocked with can liners, disposable gloves, paper towels, and more.
Outsourcing responsibilities for your business makes it easier for both you and your employees to focus on what really matters. Don't waste time and money on miscellaneous tasks in the workplace. Get started with outsourced services that will make a difference right away.
At Dempsey, we care about quality and cleanliness. That's why, if you're looking for linens, uniforms, or towels for your business, look no further than Dempsey! Our laundry process is TRSA-certified and Hygienically Clean.
Contact us today at 1-800-378-8060 to impress your customers and keep your business productive.