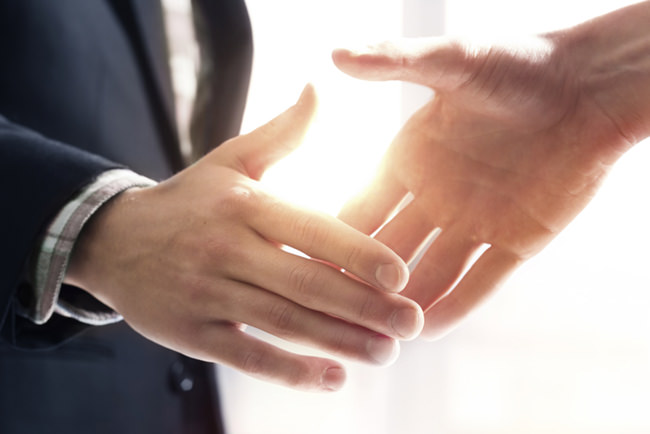 Finding the right linen service partner is essential to the success and growth of your business and Dempsey has everything you need!
Here are 6 reasons to trust Dempsey with your linens and uniforms…
Dempsey has a long and reputable industry history. We may have started in 1959 but our industry experience – and the expertise that comes with it – can be traced even farther back! Dempsey originated out of the founder's father's towel and coverall business. This created the perfect training ground and a stable industry foundation, and played a significant role in the success we enjoy today. Building on this, we guarantee you results unmatched by any of our competitors.
Dempsey is a family-run, locally-owned operation. Our operations are completely independent. This means efficiency, results, and the opportunity for you to work with people in your immediate community. Work with professionals who will treat you like family and friends, and give you personalized, friendly service. As an added bonus, you are also supporting your local economy!
Dempsey uses top-notch technology in all its operations. We pride ourselves on many things but, most of all, we pride ourselves on the efficiency of our operations and the results of our work. We make all this and more possible thanks to our state-of-the-art facilities. Our investment in technology is an investment in your satisfaction. We make sure pickups, deliveries, sorting, washing, and storage are carefully and efficiently carried out so we minimize damages, prevent losses, and deliver all of the services and goods on-time, every time. You can request a plant tour here to see it for yourself!
Dempsey is certified! We are a reliable linen and uniform service – but don't trust our word for it! Trust what our networks, affiliations, and certifications say about us! We have been awarded "Best Places to Work in PA" and have been listed among the "Top 40 Fastest Growing Businesses" in Northeastern Pennsylvania, evidence of the stability of our company. We are also members of the CSC Network and the TRSA, and hold a prestigious Hygienically Clean badge. On top of that, we have earned a BBB rating of A+ so you can rest assured that working with Dempsey means you're working with a reliable and reputable company you can completely trust.
Dempsey is certified green. We've designed our operations to minimize our carbon footprint and our impact on the planet. Our efforts have made significant enough impact that we are one of the EPA's Sustainability Partners and have been recognized by PPL's Business Energy Efficiency Program for our energy-use efficiency. Plus, we are a TRSA-certified CleanGreen facility! Learn more about our accomplishments in environmental sustainability!
Dempsey has all your needs covered! On top of our accolades and achievements, we strive to be your linen and uniform service partner of choice – to bring you everything you need at no additional burden to you. That is why we offer a complete range of uniform rental services for businesses across different industries. We offer a wide selection of linen, uniforms, medical linen, towels, and facility supplies. Dempsey has everything you need!
Experience the convenience and quality results only Dempsey can offer! Call us today at 1-800-378-8060 to get started!