Eco Air Fresheners
Dimensions: 5.25" x 7.25"
Since the attractive dispenser cannot break or spill, place or hang it anywhere…even in your largest spaces. In addition to complementing virtually any décor, it reliably outperforms gels, wicks and aerosols. If your company is going green, this 100% recyclable, solid air freshener is for you. Refills are replaced by Dempsey's route service as needed, usually scheduled for every 4 weeks. Pair with Dempsey's Eco Clip in coordinating scents for seamless restroom odor control.
• Rapid release technology delivers consistent and powerful performance for 30 days
• A passive air freshening system designed with fragrance-loaded, molded material
• An environmentally friendly system without propellants, ozone depleting ingredients, or batteries
• Refills contain dual odor-counteractant system that eliminates odors instead of masking them
• REFILL: Cotton Blossom Eco Air Refill (less intense fragrance)
• REFILL: Spiced Apple Eco Air Refill (medium intensity fragrance)
• REFILL: Mango Eco Air Refill (more intense fragrance)
Need help or have questions?
How a Facility Supply Service Works
Lack of restroom and janitorial supplies can cause complaints from customers and employees.
With our powerful route delivery network and professional service representatives, we will shorten your supply chain to save you time and money. Each week, we'll make sure your business is appropriately stocked with our strategic line-up of essential products. We'll refill soap dispensers, replace air fresheners, and restock your shelves with paper, disposable gloves and trash can liners.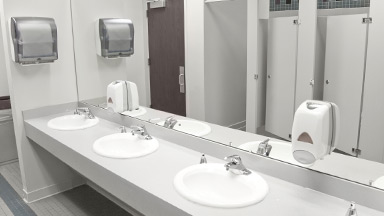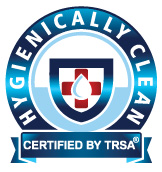 Dempsey is a Certified Hygienically Clean Laundry.
Certified by TRSA
Requires third-party, quantified biological testing and inspection
Use of PPE is documented
Dempsey Uniform & Linen Supply is a top-rated facility supplies and services company.
Our $18 million commercial laundry service facility has received national recognition for its state-of-the-art processing systems.