W.H. LINEN RENTAL IS NOW PART OF DEMPSEY
Get the same great service from the people you know and trust.
Plus, as an industry leader, Dempsey offers more resources, experience, and expertise to help your restaurant succeed.
Here at Dempsey, we're excited to bring W.H. Linen Rental, a third-generation, family-led company, into the fold. Working in tandem with our longtime associates, their employees will continue to provide you with the high quality products and services you've come to expect. From our family to yours, we invite you to experience the Dempsey Difference and rely on us for all your uniform rental and restaurant linen needs.
THE DEMPSEY DIFFERENCE:
Three reasons why top companies choose us…
We'll treat you like one of the family.
We're the faces behind the Dempsey name. We'll treat you with integrity – from keeping the promise of product quality to honoring our pricing to the penny.

Dempsey Uniform & Linen Supply is a local, independent company offering uniform services, restaurant linen services, towel services, medical linen services, and facility services. Join the Dempsey family of customers and experience The Dempsey Difference.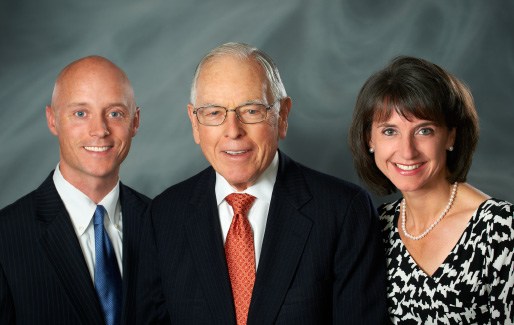 Our Technology = Seamless Service.
Dempsey's proprietary systems include RFID uniform tracking, electronic linen tracking, high-tech laundering formulas, and online access to valuable account information.

Our innovative use of technology solves common service problems and controls your program's cost. This combination makes Dempsey your best choice among companies supplying uniform rentals, restaurant linens, towel rentals and healthcare linens.
Our excellent reputation is earned.
Net Promoter Score is the world's foremost method for measuring customer satisfaction. Each year, we use this tool to ask our customers, "Would you recommend Dempsey to a friend or colleague?". The overwhelming response? A resounding "Yes". Over the years, Dempsey customers have come to depend on our quality products, high-tech systems, and commitment to providing superior service. All that hard work has earned us a reputation for excellence.
"I'm extremely happy with Dempsey. I've had other companies from other businesses I've worked for, and Dempsey is the best, by far!"
World Resources Company
Pottsville, PA
Dempsey Uniform & Linen Supply is proud to welcome W.H. Linen Rental into the fold.
Since 1937, W.H. Linen Rental's primary reason for existence has always been about making restaurants successful, a service philosophy very much in line with ours. Here at Dempsey, we have personal experience with what it means to build a company over generations, passing down legacies of integrity, passion, and purpose. We feel it's important to respect, honor, and recognize our collective family histories.
Willy Hermanns Sr. first started his laundry business by making deliveries to local bakeries and butcher shops in his classic Model T truck. After graduating from Northwestern University in 1967, his son Bill joined the company and began working full time at his father's side. Eventually, in 1971, Bill took over the business. Under his leadership, W.H. Linen Rental outgrew its reputation as a small towel company and, over time, evolved into a major player in the New Jersey marketplace.
In 1998, to better position the company for future growth, Bill built a 50,000 square foot, state-of-the art facility in Clifton, New Jersey. Located only 13 miles from Times Square, it was perfectly situated to service the needs of a growing cadre of restaurant customers in New York City, as well as those in Northern New Jersey. As a result, W.H. Linen Rental went from a company that simply dabbled in the Manhattan restaurant world to one that specialized in it.
W.H. Linen strived to be THE quality provider in the New York – New Jersey market, delivering the best product, the best processing, and the best service in the industry.
Like our team here at Dempsey Uniform, the team at W.H. Linen Rental has always been driven by conscience, supporting Table to Table and City Harvest in the fight against hunger. In 2012, the company became the first linen supplier in the New York area to be Certified Green. W.H. Linen Rental was also the recipient of a highly respected endorsement by the Green Restaurant Association.
Moving forward, the Dempsey team will be working hard – hand in hand with the experienced crew joining us from W.H. Linen Rental – to continue delivering the very best restaurant linen, food service uniforms, and facility supplies to a wide variety of dining establishments in New York and New Jersey, as well as Maryland, Pennsylvania, Virginia, West Virginia, and Washington DC.