Center Pull Roll Towel Dispenser & Refills
Center Pull Roll Towel Dispenser & Refills
Dimensions: 10.25" x 12.25" x 10.25"
This manual dispenser requires no power and, since it's completely free of buttons and levers, is a hygienic choice for a wide variety of facilities. As towels feature heavyweight construction for extra absorbency, this dispenser is especially appropriate for busy hand washing stations. Although a 2-ply towel is priced slightly higher than its 1-ply cousin, people typically use fewer sheets at a time, reducing overall cost and waste.
• Touchless dispensing minimizes the risk of cross-contamination
• One-at-a-time dispensing minimizes waste
• Easy to load, self-threading design with no moving parts
• Low cost dispensing system
• REFILL: Center-Pull White Roll Towels (2-ply, 600′ per roll, 6 rolls per case)
Need help or have questions?
How a Facility Supply Service Works
Lack of restroom and janitorial supplies can cause complaints from customers and employees.
With our powerful route delivery network and professional service representatives, we will shorten your supply chain to save you time and money. Each week, we'll make sure your business is appropriately stocked with our strategic line-up of essential products. We'll refill soap dispensers, replace air fresheners, and restock your shelves with paper, disposable gloves and trash can liners.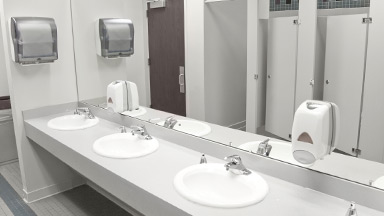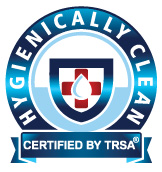 Dempsey is a Certified Hygienically Clean Laundry.
Certified by TRSA
Requires third-party, quantified biological testing and inspection
Use of PPE is documented
Dempsey Uniform & Linen Supply is a top-rated facility supplies and services company.
Our $18 million commercial laundry service facility has received national recognition for its state-of-the-art processing systems.